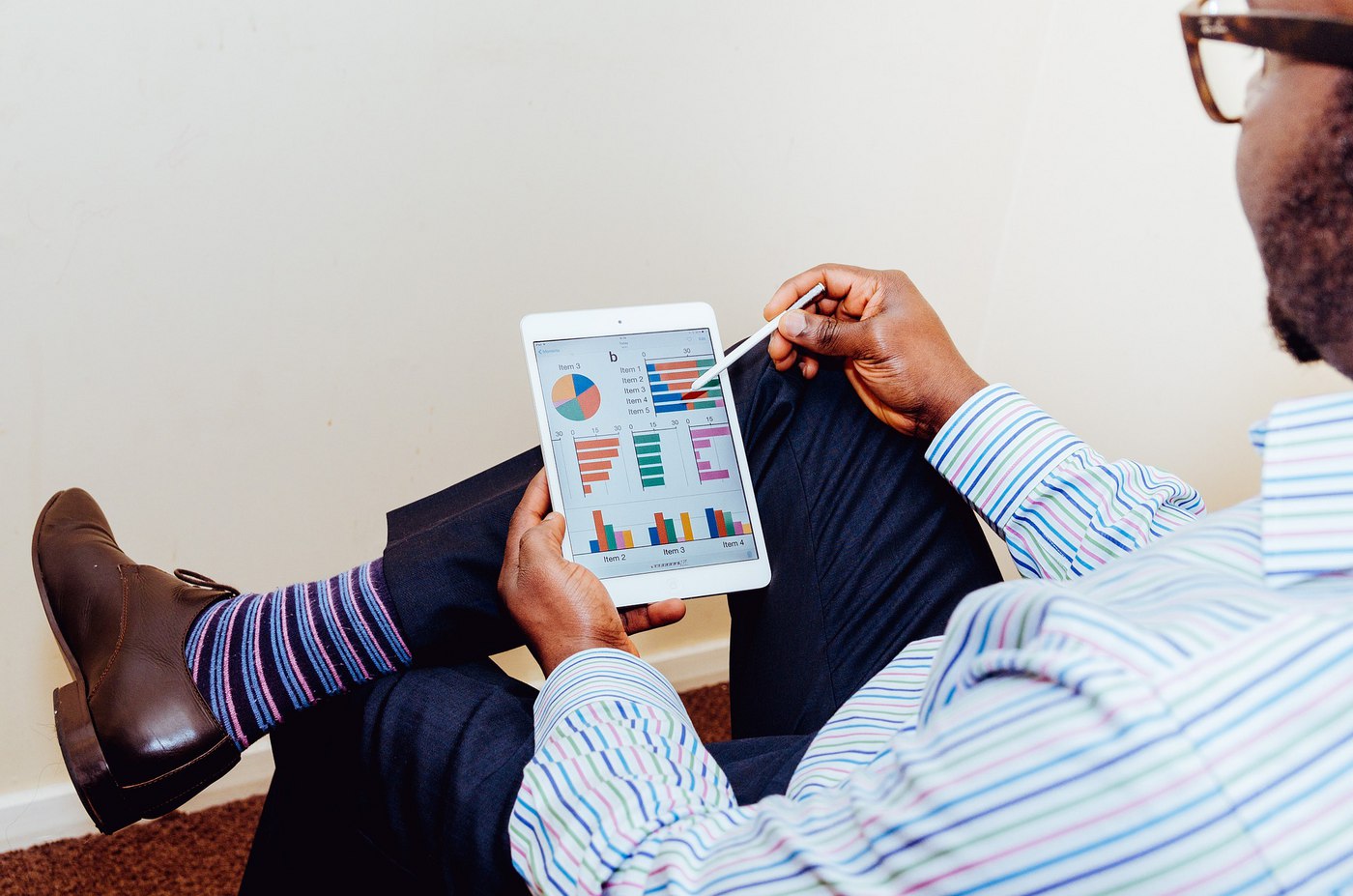 Subscribe
A Strategy for Sales Success in Competitive B2B Markets
Categories: Scaling Sales
Help your portfolio company leaders enable their sales organization to overcome the complex challenges of operating in a competitive B2B market. Your portfolio company partners may be looking for strategic ways to solve existing challenges, while in the flurry to hit growth benchmarks. Their CRO may know what is working well and what is not but is challenged with how to move forward effectively. Consider how you can help your partners navigate these obstacles to ensure their organization can survive and thrive in a competitive market.
In a competitive B2B environment, the revenue-driving sales leaders are the ones who successfully enable their teams to differentiate based on buyer needs. Your portfolio company's competition may already be equipping their reps to effectively leverage differentiation and negotiate on value ...
Help your portfolio company partners define and align what their sales team needs to compete and increase valuation. Here are two areas to consider.
1. Improve Sale's Ability to Execute on Solution Differentiation
How well is the portfolio company's sales organization aligning their solution's competitive differentiation to their buyers' business problems? Can your portfolio company's sales leaders say for certain that their reps can execute on their solution's technical differentiation? Help your portfolio company leaders enable their sales organization to leverage their solution's differentiation so they can consistently beat competition and win against tough incumbents in a competitive market.
What good looks like:
Buyers typically have a desired future state in mind, and KPIs to measure results, but not necessarily a defined way to get there. They may not know exactly what required capabilities they need in a solution to achieve their desired positive business outcomes (PBOs). The most elite sellers leverage this gap. They guide their buyers in defining the required capabilities of a solution implementation, and in doing so, influence those technical requirements with their solution's competitive differentiators. Companies that enable their salespeople to execute on their differentiation in this way are able to drive significant increases to deal size and win rates, even in a challenging sales environment.
Help your portfolio company enable reps to leverage differentiation:
A solution's technical capabilities help buyers achieve critical positive business outcomes (PBOs). The PBOs and the Required Capabilities are where the technical and business worlds come together. Top salespeople discover this critical buying criteria in their deals and connect them. Assess if your portfolio company's sales organization is equipped and trained to operate in this way.
Is there clarity amongst your portfolio company's sales organization on the business problems their solutions solve? Is there clarity around how their solutions solve those problems and how they do so in a way that's different and/or better than competition?
Clarity around a solution's business value and competitive differentiation is what salespeople need to connect a buyer's PBOs to the technical capabilities of a great B2B solution. When reps understand how to map buyer outcomes to their solution, they can leverage that solution's technical differentiators to get buyers to anchor on required capabilities that competitors simply can't match up against. Help your portfolio company leaders enable their entire sales team to make these connections. Ensure there's agreement across the entire organization on how their solution is different or better than other innovative options in the market.
In our engagements, we often start by helping portfolio company leaders internally assess for clarity around their solution's competitive differentiation and value drivers. Working through these assessments helps their leaders test for consistency and opportunities to improve organizational alignment. You can help your portfolio company leaders do the same by ensuring everyone in their organization has consistent answers to these four essential questions:
What business problems do you solve for your customers?
How do you specifically solve those problems?
How do you do it differently than your competition?
What's your proof?
As an investor, you know growth requires consistent front-line sales execution. When there's inconsistency in the executive team's answers, there's likely major inconsistencies in how front-line reps answer these questions. As a result, the sales team has a difficult time articulating and leveraging solution differentiation in front of the customer.
With consistent answers to those questions, your portfolio company's sales leader can enable their reps to leverage agreed-upon solution differentiation and align it to their buyer's PBOs, measurements of success and requirements for a solution implementation. Help your portfolio company leaders operationalize their consistent answers with a consumable sales messaging framework. Support your portfolio companies in developing a repeatable value framework that enables reps to execute on differentiation and beat tough competition and incumbents.
Intercom's leaders recently shared with us the execution challenges their sales team faced as they aimed to move upmarket. They cover their challenges and the framework they implemented to drive a 261% increase in average deal size. Your company leaders may find value in reviewing the approach they used to build and operationalize a value-based framework.
2. Train Sales to Repeatedly Instill Value in Their Deals
Salespeople skilled at selling and negotiating value are the foundation of a successful sales organization, in any environment. Making value negotiation an organizational competency is a proven way to thrive in a competitive market. Making the right tweaks to a portfolio company's sales negotiation process can help the entire sales team increase win rates and speed up time-to-close ratios.
If your portfolio company leaders are looking to build stability in a competitive market and scale the business, help them assess their sales negotiation process. Ensure it provides their salespeople with the structure they need to minimize late-stage stalls and discounts, improve forecast accuracy and sell bigger deals.
What good looks like:
Elite salespeople focus on capturing value early and often in their opportunities so they can leverage that value in the final stages of a deal to justify the need for a premium price. That skillset is the organizational competency that your portfolio company may have the opportunity to implement to improve their sales team's ability to compete.
Top-performing portfolio companies leverage an effective sales negotiation process that enables their sales teams to repeatedly negotiate on and protect value throughout the sales process. This type of negotiation process leverages the value and differentiation of a portfolio company's offerings, creates alignment across internal departments and provides sales with a repeatable framework to preserve margin and increase cross-sells, up-sells, etc.
Consider having your portfolio company leaders evaluate their sales negotiation process against this definition. Share these common red flags with them to help them pinpoint potential opportunities to elevate their organization's approach:
Negotiations often coming down to price, versus value.
Loss of leverage with experienced buyers.
Inability to identify and manage customer tactics.
Inability to counter aggressive competitor tactics.
Difficulty managing the complexity of internal negotiations.
How to act now:
Help your portfolio company leaders implement an effective value negotiation approach. An approach that makes selling and negotiating on value an organizational competency for your portfolio company. Support your portfolio company partners by having them assess these questions with their entire cross-functional leadership team:
What is your average discounting rate?
What business issues do your solutions anchor to?
What is your definition of a "good deal"?
What are customer alternatives to your solution?
How do reps build a negotiation strategy?
If there's inconsistency in their answers to these questions, then that inconsistency is hindering the sales team's ability to close premium deals.
Help your portfolio company leaders course correct by equipping their reps to repeatedly uncover buyer value drivers, align their solutions to those value drivers, and pull that alignment through into the negotiation. Guide them in enabling their sales organization with the scalable tools, content, internal support and messaging they need to instill value early and often in their deals. As they shift their approach, they may find value in Zendesk's story.
Zendesk is a portfolio company that made value negotiation an organizational competency by aligning their sales team behind a negotiation process that they can execute repeatedly. They launched Value Negotiation training to provide sellers with customized tools and sales consumable frameworks that gave their sales team the power to execute a value-based negotiation process. With a multi-solution approach, Zendesk was able to significantly decrease discounting and their engagement paid for itself within one quarter after training. Share the processes and steps Zendesk used to achieve critical outcomes with your portfolio company leaders who may need to adjust their negotiation approach.